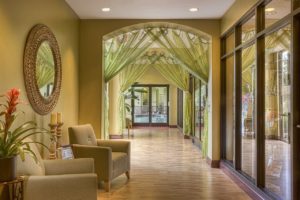 When you go to a hotel, you might be on vacation, on a business trip, or just passing through a town on your way to a different destination. Regardless of why you are there, it is important that the hotel is safe and that there are no dangers that can cause yourself or any other guests to become injured. If you are injured in a hotel because they neglected to maintain a safe property, you may be able to bring a personal injury lawsuit to collect damages for the cost of your injuries.
There are a lot of different places in a hotel that can cause you to become injured. If you use the hotel's gym facilities, hopefully, all of the equipment is safe. Many times, a hotel has a swimming pool but it is usually not protected by a lifeguard. If you choose to swim, it is important that you swim at your own risk. There may be situations where a spill has happened and if not cleaned up quickly, a hotel guest may slip and fall and become injured as a result.
Just like anything other property, hotels also have the burden of premises liability. This means that if the hotel's property grounds are not kept safe and clear of any possible dangers, the hotel can be held liable for any injuries that have occurred as a result of their failure to maintain a safe premises. If you have been injured at a hotel due to their negligence, contact an experienced personal injury attorney who can provide you with assistance.
If you are in need of experienced legal counsel in New Jersey, please contact The Law Office of Andrew S. Maze for any criminal and personal injury matters.