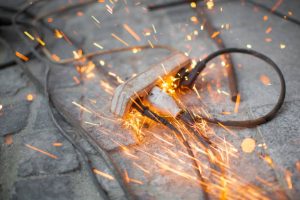 When you purchase something, you expect that the product is safe to use or eat. But, sometimes, defective products slip by quality control and into the hands of consumers. Lithium-ion batteries, for example, have been recorded to seriously injure or cause death when they have spontaneously burst into flames. Because of this defect, manufacturers warn that items containing lithium batteries follow specific instructions for proper use of the product. Consumers who have been injured by product defects may be entitled to compensation, however, these lawsuits may be difficult to prove. The Law Office of Andrew Maze can help.
Types of Product Defectives
Product defects occur for three reasons. These reasons could be that there was a design defect, a manufacturing defect, a failure to warn the public about a known defect, or a combination of these issues. An injured party has the responsibility of proving negligence. It is also helpful to keep the product that caused the injury.
Design Defect

– A defect in the design of a product is defined as the designer's failure to consider certain critical safety aspects. The complainant must prove that there was a safer and more economical way to design the product.
Examples of designer defects may include choking hazards for children, products prone to melting, unstable structures like chairs, and mechanical defects on vehicles.
Manufacture Defect

– In some cases, the product design is fine, but the manufacturer deviates from the design, causing it to be unsafe.
Manufacturing defects are caused by parts attached incorrectly, materials incorrectly made, or the use of an incorrect part in the product. 
Failure to Warn

– Products that are not used according to their instructions can cause an unsafe situation. As you may have noticed, many products have warning labels for that reason.
Examples of this failure can include false advertising claims, improper or incomplete use instructions, and improper warnings.
Whatever the reason for the defect, the burden of proof is on the injured party to prove the company's liability for the defective product.
Defective Products Statistics
In 2022, product recalls hit the highest increase in 5 years. 
As the numbers prove, product defects are a serious and growing problem.
A Defective Product Case
One of the most famous cases of a defective product was that of Liebeck v. McDonald's Restaurants, or, the Hot Coffee Case. This lawsuit involved a customer suing McDonald's over a spilled cup of steaming hot coffee. Stella Liebeck had just gone through a McDonald's drive-through window in 1992 and purchased a hot cup of coffee.  She placed it in her lap and when Ms. Liebeck took the far side of the cup's top off, the scalding hot coffee spilled all over her. The hot coffee gave her third-degree burns which hospitalized her and remained disabled for two years following. Ms. Liebeck sued McDonald's over failing to warn her that the coffee was extremely hot. The original verdict was for $2.8 million, but after appeals and dragged out trials, she settled for $640,000.
Recovering Damages
Product defects that cause serious injury can result in financial and emotional issues, such as medical bills, lost wages, and the fee to hire an attorney. An injured party can bring a lawsuit for economic compensation, which may also include damages like emotional distress, pain and suffering, and loss of enjoyment of life. In New Jersey, the suit should be filed within two years of the date of injury.
When someone has been injured from a product defect, considering legal options is important. If the injured party decides to sue, it's best to choose an attorney who has experience in product liability. The Law Office of Andrew Maze has represented many clients and recovered compensation for their injuries. The legal team is experienced at building a strong case and helping return you to your life.