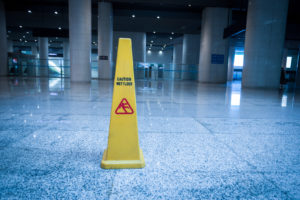 If your child was injured as a result of another's negligence, you may want to consider your legal options. Reach out to our firm today and speak with a skilled and dedicated Woodbridge, NJ slip & fall attorney. Our legal team is on your side.
Who can pursue legal action after a child is injured?
In the event that a child is injured on a property as a result of a negligent property owner, the parents of the injured party will likely be held responsible for pursuing legal action to obtain the compensation their child needs to heal. This can be accomplished by establishing the property owner was careless and their behavior directly caused the child's injuries. Evidence that can be useful to do so can include photos of the hazard, medical documentation of the injuries, police reports, witness testimony, and more.
How can property owners ensure their grounds are safe?
In the state of New Jersey, property owners have a duty to ensure that they are legally required to take care of their grounds so that others cannot get injured as a result. More commonly an issue on Halloween, a property owner can make sure their grounds are safe by fixing any possible hazards and providing adequate lighting so people can see where they are going. The failure to do so can cause accidents that could have been bypassed if they satisfied their duty of care.
What is the Statute of Limitations in New Jersey?
If a parent wants to hold a negligent party responsible for hurting their child, it is essential they act quickly. This is because there is a deadline that must be met when filing a personal injury claim. This is referred to as the statute of limitations. Failing to meet this deadline can result in the loss of their opportunity to recover compensation on behalf of their child for damages. In the state of New Jersey, the statute of limitations for personal injury claims is two years from the date of the injury.
If you would like to pursue legal action on behalf of your injured child, it is in your best interest to reach out to our firm today. Our legal team will ensure that you meet each of your claim's important deadlines.
Contact our Firm
Our firm understands how serious criminal and personal injury cases are. We are prepared to guide you towards a favorable outcome because we believe false accusations or preventable injuries should never cause a person harm. This is why those who require experienced legal counsel in New Jersey should do themselves a favor and contact The Law Office of Andrew S. Maze today for any criminal and personal injury matters.