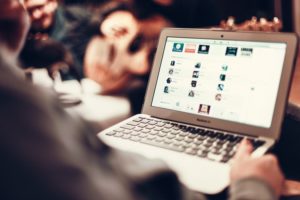 It seems as though social media has seeped into every aspect of the world as we know it, even when it comes to lawsuits. If an individual is involved in a lawsuit, it is important that they are careful about what they post on their social media profiles. Even the smallest detail, if noticed by the wrong person, can make a major difference in the outcome of your case. In some cases, it can even completely end a case.
This is especially true when it comes to cases that involve criminal law, personal injury, or workers' compensation. As far as a criminal case goes, if someone notices a piece of evidence in a social media post, the entire case can take a drastic turn. When the matter is related to a personal injury case, it is important that the injured party does not post on social media that they are doing an activity that they should not be able to do given the injury they claim to have. The same goes for workers' compensation matters. If someone is collecting benefits because they were injured at work and cannot perform a certain activity, they should not be posting on social media about doing that activity.
If you have concerns about a legal matter, contact our firm today.
Our firm understands how serious criminal and personal injury cases are. We are prepared to guide you towards a favorable outcome. If you are in need of experienced legal counsel in New Jersey, please contact The Law Office of Andrew S. Maze for any criminal and personal injury matters.