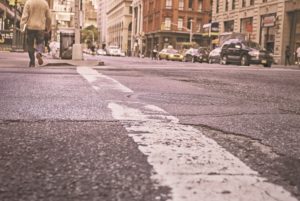 Pedestrians expect safe conditions as they are traveling through certain areas. They usually do not expect any harm to come to them. It is the duty of property owners to maintain safe environments to avoid any accidents and injuries from occurring. When owners of a property fail to uphold certain safety standards, they may be putting the lives of those on the premises at risk. This can lead to a lawsuit. If individuals become aware of the inadequate security due to an accident where they were injured, they may file a lawsuit. When an owner or manager does not take proper security measures to provide an expected level of safety in an environment, they can be held accountable. If you suffered an injury in one of these premises, you may be eligible to receive compensation for your pain and suffering. This compensation can be in the form of economic compensation, which may cover medical bills, lost wages and future wages.
What are forms of inadequate security?
Inadequate security cases can be due to poor or inadequate lighting, lack of or non-working security cameras, poorly trained security staff, not enough security staff, poorly maintained landscaping and broken locks or unlocked perimeter doors. These reasons can lead to an unsafe premises and cause someone to be harmed. If they are injured, they have the ability to file a lawsuit due to the lack of security measures taken to ensure their safety.
What places have these security standards?
Establishments are responsible for meeting the needs of the community to ensure they can travel on their properties safely. Places such as the mall, residential housing and parking lots or garages, have to meet a standard of security so that individuals do not have to fear any accident from happening. With security standards in place, it helps to prevent criminal activity from taking place in these areas. Criminal activity can result in life-threatening incidents and injuries to incident bystanders. An investigation will be done to prove the conditions that you have witnessed and were injured as a result of. When you are injured, you should always seek medical attention. This is to ensure your injuries are tended to and that you are in good health. It will also document the extent of your injuries for the lawsuit. If it is proven that the property owner knew or should have reasonably known about the hazard that contributed to your incident, then you may be able to win the lawsuit. This can help you gain compensation for you injuries. You may win economic damages that refer to monetary compensation for your medical bills, lost wages or even lost future wages.

Our firm understands how serious criminal and personal injury cases are. We are prepared to guide you towards a favorable outcome. If you are in need of experienced legal counsel in New Jersey, please contact The Law Office of Andrew S. Maze today for any criminal and personal injury matters.