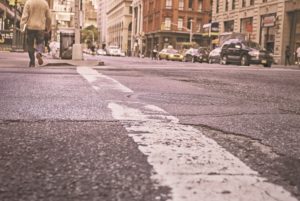 When an individual is injured on municipal property, they may be facing serious injuries. After being involved in an accident that resulted in injuries, the injured party may be facing the unexpected cost of medical bills, lost wages due to time out of work, and even the loss of enjoyment of life because they can no longer do the activities they once could. Of course, this can be devastating and alter one's life entirely.
Personal injury cases that involve a municipality are always a little bit more complicated than other types of personal injury cases because they require that the individual takes an additional step, which is known as the Notice of Claim. In New Jersey, the Notice of Claim means that if an individual is injured on municipal property and they intend to bring a lawsuit against the town or city, they need to notify them within usually 90 days. It is important to note that other public entities may also require you to file a Notice of Claim if you want to bring a lawsuit. The amount of time that a person has to file this may vary depending on the public entity.
Your personal injury attorney will be able to assess your situation and inform you of any specific deadlines that apply to your case. Contact our firm today for strong legal representation when bringing a lawsuit against a municipality.
If you are in need of experienced legal counsel in New Jersey, please contact The Law Office of Andrew S. Maze for any criminal and personal injury matters.