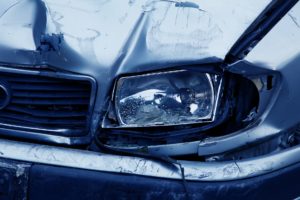 For many of us, driving is part of our daily routine. Because driving is so second-nature, it is easy to forget how dangerous it can be. Car accidents are incredibly common, and they can have deadly consequences. As a result, it is important to know how car accidents occur and what to do in the event of an injury. Read on to learn more about car accidents in New Jersey.
What are the most common examples of driver negligence?
When it comes to car accidents, driver negligence is the most common cause of car accidents. Some examples of negligence include:
Texting while driving
Speeding
Driving under the influence
Tailgating
Driving while tired
Reckless driving
Making illegal turns
Ignoring traffic signs
If you are injured due to the negligence of another party, you may be entitled to recover compensation. But, in order to do so, you will have to fulfill the burden of proof. This means providing proof that your accident was caused by another party's negligence. To provide this evidence, it is important to take pictures and videos at the scene of the accident. Be sure to document your injuries, the damage done to all cars involved, and any property that has been damaged in the accident. Additionally, if anyone saw your accident occur, ask for their name and contact information, as they may be able to corroborate your version of events.
What is the statute of limitations in New Jersey?
If you are recovering from a serious injury, taking legal action may be the last thing on your mind. But, it is important to act quickly. This is because of a deadline known as a statute of limitations. In New Jersey, the statute of limitations for a personal injury accident is generally two years from the date of the accident. This means that if you wait longer than two years, you will likely be barred from suing. To avoid this, reach out to an experienced attorney as soon as possible.
If you have been injured due to the negligence of another driver, you may be entitled to recover compensation. A car accident can cause serious physical, emotional, and financial burdens, and we want to help you recover the compensation you need and deserve in order to heal.
Contact our Firm
Our firm understands how serious criminal and personal injury cases are. We are prepared to guide you towards a favorable outcome because we believe false accusations or preventable injuries should never cause a person harm. This is why those who require experienced legal counsel in New Jersey should do themselves a favor and contact The Law Office of Andrew S. Maze today for any criminal and personal injury matters.