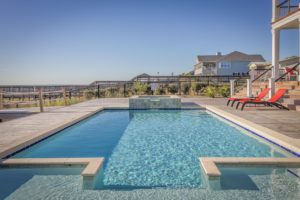 If you are planning on swimming this summer, it is important that you understand how pool accidents occur and what to do if an injury occurs. Read on to learn more about pool owner negligence in New Jersey.
How to keep a pool safe
Many people do not realize it, but pools are extremely dangerous. Unfortunately, there are countless ways for an accident to occur in a pool. As a result, it is important to keep the following safety tips in mind:
Do not allow electronic devices near the pool
Be sure that there is proper covers, alarms, barrier, and fencing surrounding the pool
Ensure the pool has drain covers
Ensure that all guests are able to swim property if the pool is too deep for guests to stand comfortably in the water
When the pool is not in use, stow away portable latter to avoid children from having access to the pool
Be sure that everyone swimming understands where the shallow parts of the pool start and stop
Never leave a child unattended in or around the water
Have someone on the property who can perform CPR if necessary
Do not swim while intoxicated
Who is responsible for a pool accident?
The majority of pool accidents are a result of pool owner negligence. If you can provide proof that the owner acted negligently, resulting in an injury, you will likely be entitled to recover compensation. To recover the compensation you deserve, you will need to fulfill the burden of proof. This may involve calling 911 after the accident occurs. The police can send an ambulance to the scene, file an accident report, and more. It is also important to document the scene by taking pictures and videos. If possible, document the hazardous conditions that caused the accident to occur. Be sure to seek medical attention, even if you do not believe you have been seriously injured. It is possible to sustain a serious injury without realizing it. Additionally, this can provide you with important proof of the origin and extent of your injuries.
If you are involved in a swimming pool accident, our firm is here to help. Reach out today to discuss your case.
Contact our Firm
Our firm understands how serious criminal and personal injury cases are. We are prepared to guide you towards a favorable outcome because we believe false accusations or preventable injuries should never cause a person harm. This is why those who require experienced legal counsel in New Jersey should do themselves a favor and contact The Law Office of Andrew S. Maze today for any criminal and personal injury matters.