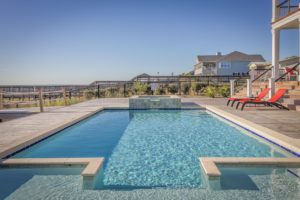 This Memorial Day, you might have pool-hopping on your to-do list. However, it is important to understand that pool accidents can happen and the best way to dive into this season's festivities is to be prepared. Continue reading to discover the most important pool safety tips to consider this season. If you have been injured in a swimming pool accident that was caused by negligence, reach out to an experienced personal injury attorney to begin your journey to the compensation you require for your damages.
Pool Safety Tips to Consider
Each time you dive into a swimming pool, there are precautions to take. This summer, it is important to consider the following pool safety tips:
Never leave a child unattended in or around the water
Have someone on the property who can perform CPR if necessary
Do not allow electronic devices near the pool
Ensure that all guests can swim property if the pool is too deep for guests to stand comfortably in the water
Be sure that there is proper covers, alarms, barrier, and fencing surrounding the pool
Ensure the pool has drain covers
Be sure that everyone swimming understands where the shallow parts of the pool start and stop
Do not swim while intoxicated
When the pool is not in use, stow away portable latter to avoid children from having access to the pool
Am I eligible for compensation following a pool accident?
If you have been injured in a pool accident and it was caused by the negligence of the pool owner, you might be entitled to compensation for your damages. Pool accidents can result in serious, life-changing injuries and even death. If you have been injured in a pool accident, we understand your pull to fight for compensation.
You will need the assistance of an experienced personal injury attorney who will prove negligence in a premises liability claim. Your attorney will first prove that your accident was caused by the pool owner's failure to ensure the lawful standard of care and safety. They will then provide evidence to back this information including photographs of the pool, medical documentation for your injuries, and witnesses to the accident. To begin this process to receive the compensation you require to heal, contact our knowledgeable personal injury lawyer today. We are here to help.
Contact our Firm
Our firm understands how serious criminal and personal injury cases are. We are prepared to guide you towards a favorable outcome because we believe false accusations or preventable injuries should never cause a person harm. This is why those who require experienced legal counsel in New Jersey should do themselves a favor and contact The Law Office of Andrew S. Maze today for any criminal and personal injury matters.