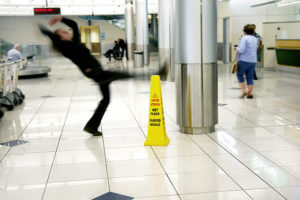 Depending on the severity of your injuries that were caused by a trip and fall accident, you may be facing serious medical expenses that could last for years to come. You may also not be able to work as a result of your injuries which could add an extra degree of stress to the already unfortunate situation that you are already in. Wondering who will cover your medical bills in the time after an accident is a major source of stress for many people but luckily, there are ways that you can receive compensation for your medical expenses.
In New Jersey, when you trip and fall or slip and fall, your medical bills are generally paid by your own health insurance. Sometimes the property owner for the premise where you fell has a provision in their insurance called Med Pay. Med Pay will pay for some of your bills or pick up your copays and deductibles. The first line of payment is always through your own health insurance company. It is important to know that it doesn't matter whose fault the injury is; Med Pay will always cover the medical expenses for people who get injured on your property. However, it is also important to know that Med Pay coverage cannot be applied when a person is injured on your property and they are your family members who live on that property with you. Med Pay also doesn't apply in situations where a person is injured in an automobile accident on your property.
 If you are in need of experienced legal counsel in New Jersey, please contact The Law Office of Andrew S. Maze for any criminal and personal injury matters.