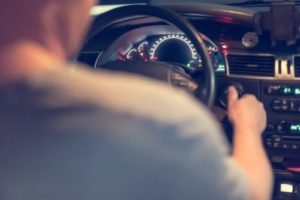 When people are issued a driver's license, they are required to follow the rules of the road. Failing to do so is known as negligent driving. The following are several negligent actions that are common causes of car accidents in New Jersey:
Texting
With the rise in smartphones has come an increase in people using them while driving a vehicle. A Pew Research report showed that 77 percent of Americans own a smartphone as opposed to only 35 percent in 2011. Using phones while driving is illegal because it distracts drivers from the road and creates a dangerous environment for everyone on the road. 
Eating and Drinking
There are many people who eat and drink while they are driving a car. However, this is considered negligent because it requires the driver to take a hand off the wheel. Studies show that eating and drinking while driving can be just as dangerous as texting and driving. 
Personal Grooming
When people are in a rush to get somewhere, they sometimes try to multitask behind the wheel. This can include checking their teeth in the mirror or putting on makeup. While these seem like quick, harmless actions, they can put people in danger of an accident. 
Talking to Passengers
It's hard to not engage with passengers when they are in the car. Most people enjoy discussions in order to make the drive pass by. However, this is still considered a distraction from the road. Federal data shows that over half of distracted driving accidents happen due to talking with passengers while driving. 
Using a GPS
Almost everyone uses some form of navigation in this day and age, whether it is a GPS system or an app on the phone. While this is true, they are also a source of distraction. It only takes one second for an accident to happen.
Contact our Firm
Our firm understands how serious criminal and personal injury cases are. We are prepared to guide you towards a favorable outcome because we believe false accusations or preventable injuries should never cause a person harm. This is why those who require experienced legal counsel in New Jersey should do themselves a favor and contact The Law Office of Andrew S. Maze today for any criminal and personal injury matters.