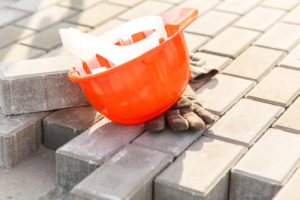 People go to work every day expecting it to be as usual. They do not usually consider the idea that an accident can happen in their place of employment. However, it is possible for an accident to happen in any workplace, regardless of whether or not it seems dangerous. Employees who are injured on the job can often face damages as a result. These can be physical, emotional, and financial. 
It is important to know that, in these situations, workers' compensation is available to employees. This is a no-fault insurance program that provides them with benefits as coverage for the damages they incurred. To learn more, continue reading and retain the services of an experienced New Jersey workplace accident attorney.
New Jersey Workers' Compensation Benefits
In New Jersey, workers' compensation law allows certain benefits for employees who become injured or sustain an illness at work. These injuries can cause serious suffering as well as significant medical bills. There are also many cases in which injuries can even prevent an employee from returning to work for a period of time or indefinitely. Sometimes, when they do come back, they do not have the same abilities they once did. It is because of this that the following benefits are available: 
Medical Benefits:

This covers any medical treatment, prescriptions, and hospitalization services that are related to the workplace injury.

Temporary Total Disability Benefits:

This is payable if an employee is incapable of returning to work for more than 7 days. Payments are made at a rate of 70% of their average weekly wage, It does not exceed the rate 75% or fall below 20% of the Statewide Average Weekly Wage.

Permanent Partial Benefits:

This is payable on a weekly basis when an employee is on a partial permanent disability. They are based on a percentage of "scheduled" or "non-scheduled" losses. A scheduled loss includes arms, hands, fingers, legs, feet, toes, eyes, ears, or teeth. A non-scheduled loss includes another area of the body such as the back, heart, and lungs.

Permanent Total Benefits:

This is payable if an employee cannot return to employment at all. They are paid weekly for 450 weeks but can continue beyond this limit if the injured employee can prove they still cannot earn wages.

Death Benefits:

This is payable to dependents of an employee if they die due to a work injury or illness. The weekly payments are 70% of the deceased's weekly wage. This total is divided by the individual's surviving dependents based on a judge's discretion.
Contact our Firm
Our firm understands how serious criminal and personal injury cases are. We are prepared to guide you towards a favorable outcome because we believe false accusations or preventable injuries should never cause a person harm. This is why those who require experienced legal counsel in New Jersey should do themselves a favor and contact The Law Office of Andrew S. Maze today for any criminal and personal injury matters.