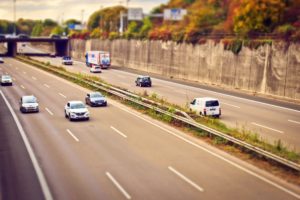 All drivers are obligated to operate their vehicles safely. In the event that they do not, they can cause devastating accidents that result in potentially life-changing injuries. It is because of this that individuals who are involved in an auto accident due to negligent driving can pursue legal action in order to receive compensation for any damages they incur. Continue reading below to learn more about what to do after an accident and contact a New Jersey personal injury attorney for guidance during this time.
What do I do After an Accident?
Whether you may be driving a car, truck, motorcycle, or bike at the time of an accident, there are certain steps that should be taken in order to help secure the success of a future claim. This can include:
Call the police. This should be done even if the other party involved tells you otherwise. The police can keep the scene safe, draft a police report, take witness statements, etc. 

Do not apologize, as it can sometimes be seen as admitting fault for your involvement. Instead, be polite and avoid doing so. 

Take pictures or video of the scene of the accident. This can include any broken glass, deployed airbags, skid marks, bloodstains, inclement weather or poor road conditions. This can be used for evidence later on.

Write down the contact information of any witnesses to the accident as well as the registration information of all vehicles involved in it.

Seek medical attention immediately even if you do not feel injured, as symptoms can manifest later on. 
Pursuing Legal Action
The injuries sustained in auto accidents often result in various physical, emotions, and financial burdens. In order to receive coverage for these damages, injured parties may choose to pursue legal action to recover compensation. This can be done by filing a personal injury claim in which they are required to prove negligence occurred, directly causing the accident and their injuries. This can be done with evidence such as medical documentation of the injuries, pictures or video of the scene, witness statements, a police report, and more. 
Contact our Firm
Our firm understands how serious criminal and personal injury cases are. We are prepared to guide you towards a favorable outcome because we believe false accusations or preventable injuries should never cause a person harm. This is why those who require experienced legal counsel in New Jersey should do themselves a favor and contact The Law Office of Andrew S. Maze today for any criminal and personal injury matters.