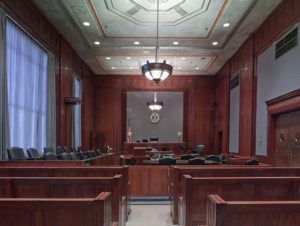 Drunk drivers are among the most reckless, careless motorists on the road. This is why if you are injured at the hands of a drunk driver, you are most likely seeking financial compensation to help you get back on your feet again. This compensation can pay for your medical bills, in-home care, and more. If you are in this unfortunate situation, please read on to learn more about your legal options going forward:
What do I need to do to sue a drunk driver?
Sometimes, suing a drunk driver can be harder than you think. To win a lawsuit against a drunk driver, you will have to prove that you were indeed injured as a result of his or her negligence. This is why it is best you hire an experienced attorney who knows the ins and outs of the personal injury claims process.
How can I prove that I was injured due to a drunk driver's negligence?
To prove your personal injury claim, your attorney will use photographic or video evidence, witness statements, police reports of the incident, breathalyzer records, medical documents detailing the extent of your injuries, and more.
What are dram shop laws?
Dram shop laws exist to ensure that all vendors and establishments that sell alcohol can be held accountable for any acts of negligence. In New Jersey, the dram shop law states that bars and other alcohol vendors are responsible for refusing to serve those under the age of 21, and those who are visibly intoxicated. For example, if an establishment serves someone under the age of 21, they crash, and you are injured as a result, there is a very good chance you can successfully sue both the establishment and the negligent driver.
What is the statute of limitations in the state of New Jersey?
The statute of limitations for personal injury claims in New Jersey is two years. This simply means that you have two years from the date of your accident to file a claim against a negligent party. If you fail to file within the allotted period of time, you will be denied your right to sue. Our firm is here to help, and we are ready to get the ball rolling.
Contact our experienced New Jersey firm
Our firm understands how serious criminal and personal injury cases are. We are prepared to guide you towards a favorable outcome because we believe false accusations or preventable injuries should never cause a person harm. This is why those who require experienced legal counsel in New Jersey should do themselves a favor and contact The Law Office of Andrew S. Maze today for any criminal and personal injury matters.