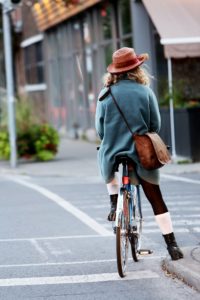 Cycling is a favorite among New Jerseyans, however, despite all its benefits, it does have some drawbacks. Cycling is not particularly safe, especially in urban areas where there is such a high volume of traffic. If you are someone who has been injured in a bicycle accident, here are some of the questions you may have about recovering the financial compensation you need:
What can cause a bicycle accident?
Bicycle accidents can be caused by several potential factors, such as bad weather, poor road conditions, negligent road design, or even faulty bike or auto parts. However, the most common cause of bicycle accidents is driver negligence. Some of the most frequent types of negligence we see on the road today are texting while driving, speeding or otherwise driving recklessly, and driving while under the influence of drugs or alcohol.
How do I know if I can recover compensation after a bicycle accident?
To recover compensation, you will first have to prove that you were injured as a direct result of another party's negligence. However, insurance companies may very well try and get in the way of that. They are a business, and they seek profit more than anything else. That is why it is always best you hire an attorney who is on your side.
Do I need an attorney to win a claim?
Attorneys that are familiar with the personal injury claims process know how to obtain the evidence needed to win your personal injury claim. An experienced attorney will use security camera footage of your accident, eyewitness statements confirming your claim, medical documents regarding the extent of your injuries, and more to prove your personal injury claim.
What is the statute of limitations for personal injury claims in New Jersey?
The statute of limitations is the amount of time you are allowed to file a personal injury claim against a negligent party. In New Jersey, the statute of limitations is two years, which means you have two years from the date of your accident to sue a negligent motorist. Though two years may seem like a long time, the sooner you file, the better. If you wait any longer than two years, you will be denied your right to sue. Our firm is ready to get the claims process started.
Contact our experienced New Jersey firm
Our firm understands how serious criminal and personal injury cases are. We are prepared to guide you towards a favorable outcome because we believe false accusations or preventable injuries should never cause a person harm. This is why those who require experienced legal counsel in New Jersey should do themselves a favor and contact The Law Office of Andrew S. Maze today for any criminal and personal injury matters.