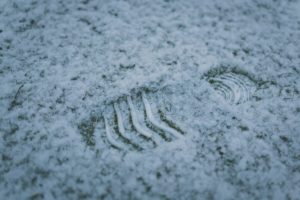 Snow or ice accidents, though oftentimes unpredictable and unpreventable, also frequently happen at the hands of negligent property owners. When they fail to shovel, salt, and remove all storm-related debris, accidents can occur. Additionally, when people leave icicles hanging to fall on an unsuspecting individual, or fail to ensure their railings are not covered in ice, accidents can happen. If you are someone who was injured in a snow or ice accident in New Jersey, you are most likely seeking financial compensation. Here are some of the questions you may have:
How do I know if I qualify for compensation after an accident?
In New Jersey, homeowners are responsible for salting, shoveling, and clearing away all debris related to the storm within a certain amount of time. If you were injured after the legally acceptable amount of time as a result, there is a very good chance you have a valid premises liability claim. Unfortunately, no matter how injured you truly are, insurance companies may try and disprove your claim, thereby denying you of the compensation you truly need.
To prove your personal injury claim, our firm will seek out security camera or surveillance footage of the accident, witness statements, police reports of the incident, pictures of the safety hazard that caused the accident, and more. Additionally, after the accident, it is always in your best interest to seek medical attention. Some injuries take a couple of days to set in, so you should be proactive and get treatment immediately. What's more, a physician will provide you with medical documentation detailing the extent and origin of your injuries, which you may also use to prove your personal injury claim.
What is the statute of limitations in New Jersey?
Every state has a statute of limitations when it comes to personal injury claims. Rather simply, a statute of limitations is the amount of time you have from the date of your accident to file a personal injury claim against a negligent property owner. In New Jersey, the statute of limitations is two years. If you wait any longer than two years, you will be barred from suing, though the truth is, the sooner you file, the better. Our firm is ready to help–all you have to do is ask.
Contact our experienced New Jersey firm
Our firm understands how serious criminal and personal injury cases are. We are prepared to guide you towards a favorable outcome because we believe false accusations or preventable injuries should never cause a person harm. This is why those who require experienced legal counsel in New Jersey should do themselves a favor and contact The Law Office of Andrew S. Maze today for any criminal and personal injury matters.