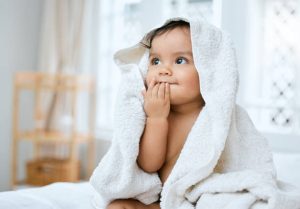 Having a baby is one of the most exciting events, especially if the impending birth is the first in a family. After nine months of pregnancy, a mother-to-be is happy to welcome a healthy infant into the world. But sometimes, the delivery doesn't go as smoothly as anticipated. Birth injuries can occur and are more common than expected. Injuries during birth or medical malpractice often cause childhood disabilities. Of every 1,000 infants born in the United States, 6 to 8 are born with a birth injury. Approximately 1 in every 9,714 people in the U.S. are born with a birth injury.
Common Birth Injuries
Birth Injuries and Disabilities
One of the most serious injuries that cause a lasting disability is Hypoxic Ischemic Encephalopathy (HIE). Oxygen deprivation occurs in the weeks before or during delivery and labor resulting in HIE. Oxygen deprivation causes asphyxia, which can result in disabilities such as Cerebral Palsy and other brain damage disabilities. These conditions are usually accompanied by other health issues that last into adulthood. HIE can have detrimental effects on both the newborn and the household. In addition to limiting a child's quality of life, brain injury can also leave a family dealing with stress, financial strain, and other concerns.
You should be aware of your rights if your child experiences issues during birth. A birth injury can also be caused by prolonged labor and medical malpractice. If any of these issues are suspect, ask for a prompt diagnosis, effective treatment, and an investigation into whether someone else's carelessness caused your child's brain injury. 
What's Next?
Consult with a birth injury attorney or legal team who can explain your rights and those of your child, how to pursue justice or compensation, and what actions you should do next in order to best care for your child. Law firms that have experience in personal injury and medical malpractice are the best places to start. An injury to a newborn is devastating to parents and needs proper investigation immediately. The Law Office of Andrew Maze has the knowledge and experience to guide a family through difficult times and advise what is best for your child.