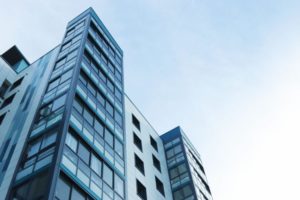 While there are many people who choose to still stay in hotels, there are others who are choosing to branch out and rent an Airbnb when they go on vacation. People who utilize this new and affordable way to travel usually do not expect any harm during their stay. However, it is possible for an accident to happen anywhere, even at an Airbnb. This may be the case if the property is not maintained and becomes dangerous as a result. If you were involved in an Airbnb accident, it is important to retain the services of an experienced New York personal injury attorney to assist you in pursuing legal action to recover compensation for your injuries. 
What is Airbnb Host Protection Insurance?
It is important to be aware that Airbnb offers Host Protection Insurance as coverage for hosts and landlords of these properties. The insurance covers up to $1 million for liability claims that are brought against the parties. This comes in handy for the victim of an accident, as it is the money they may receive if they choose to pursue legal action against the negligent party. However, Host Protection Insurance does not cover all types of injuries that may occur on an Airbnb property. For example, the insurance usually does not cover the following:
Injuries caused by an intentional act

Communicable diseases contracted on the premises

Contractual liability

Injuries due to a guest's intoxication

Loss of earnings as a result of the accident
How Can I Recover Compensation?
After being involved in an accident due to negligence, an injured party usually wants to pursue legal action in order to recover compensation for any damages that stem from the incident. This can often seem daunting in the event of an Airbnb accident, as it involves dealing with a company instead of directly with a negligent party. However, it is important to recover the Host Protection Insurance liability payment in order to pay for any medical bills, in-home care, and more. However, this sometimes does not always cover all expenses related to the accident. When this happens, it is important to know that additional compensation may be recovered with the assistance of a skilled attorney. In doing so, the statute of limitations for personal injury accidents in New York sets a deadline of three years from the date of the injury to file a personal injury claim. 
Contact our Firm
Our firm understands how serious criminal and personal injury cases are. We are prepared to guide you towards a favorable outcome because we believe false accusations or preventable injuries should never cause a person harm. This is why those who require experienced legal counsel in New Jersey should do themselves a favor and contact The Law Office of Andrew S. Maze today for any criminal and personal injury matters.