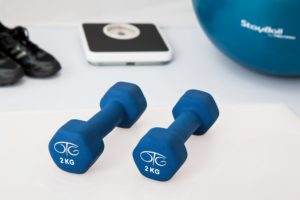 Many people have taken the initiative during the COVID-19 lockdown in New Jersey to create their own home gyms by purchasing equipment online. While this is a good way to stay active, it is important to be very careful. This is because defective or faulty equipment can result in malfunctions that cause severe injuries. It is because of this that injured parties can pursue legal action if they become harmed. Continue reading below to learn more about how this is done and contact an experienced New Jersey personal injury attorney for assistance.
What is Product Liability?
All manufacturers in New Jersey are required to produce items that are safe and can be used without causing harm. This is mandated under product liability law. This can be upheld by following the proper standard of care during the production of items. The failure to do so can cause a product to become defective, resulting in an accident and serious injuries. That is why manufacturers can be held liable for injuries that happen due to their behavior. 
What are Examples of Defects?
The three main types of defect cases that are most commonly seen in court include the following:
Design defects: When the product designer does not consider user safety when creating the item and it's design causes injuries when it is used.
Manufacturer defects: When the creator of the product does not follow the usual protocol during production and the item becomes defective. 
Failure to warn: Manufacturers are required to put a warning label on products so that people know how to use them safely and avoid injuries. 
How Can I Recover Compensation? 
Defective products that malfunction can cause life-changing harm to the person using it. They often lead to significant physical, emotional, and financial burdens. When a person becomes injured by a piece of faulty gym equipment, they can pursue legal action to recover compensation for these damages. It is important to know that compensation can only be sought in cases where the equipment was defective, not for just any workout injury. To recover compensation, the injured party must prove negligence with evidence. If successful, the manufacturer may owe them the compensation. 
Contact our Firm
Our firm understands how serious criminal and personal injury cases are. We are prepared to guide you towards a favorable outcome because we believe false accusations or preventable injuries should never cause a person harm. This is why those who require experienced legal counsel in New Jersey should do themselves a favor and contact The Law Office of Andrew S. Maze today for any criminal and personal injury matters.