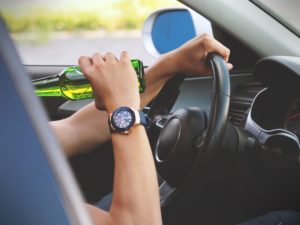 During holiday weekends such as Labor Day, people often engage in activities that involve drinking. While there is nothing wrong with this, it is illegal to get behind the wheel of a vehicle after drinking. People who drink and drive can cause serious accidents that lead to injuries and potentially death. It is because of this that drivers can be held liable for damages. Continue reading below to learn more and contact an experienced New Jersey personal injury attorney for assistance with your case.
What Should I do After a Drunk Driving Accident?
When a drunk driving accident happens, it is important for victims to take the proper steps in order to secure a future claim for negligence. The first step is to notify emergency services such as medics and the police. At the scene, the police can draft an official report that details the incident. While this is true, it is important for injured parties to also gather their own evidence. This can include pictures, video, witnesses information, etc. While medical professionals can conduct examinations at the scene, victims should still see a doctor later on for an official diagnosis. This can also be used as evidence for a claim.
What is a Dram Shop Law?
Dram shop law in New Jersey holds establishments and vendors liable for drunk driving accidents under certain circumstances. Under this law, establishments and vendors are required to refuse service to anyone who is visibly intoxicated or under the legal drinking age of 21. In the event that they break the law and choose to provide service anyway, they can be held liable if the individual goes on to cause a drunk driving accident. This can be done in a third-party lawsuit.
How Long Do I Have to Sue?
After a drunk driving accident, injured parties can pursue legal action against the driver and/or an establishment to recover compensation for damages. It is important to not wait too long to do so, as there is a statute of limitations in place. Simply put, this is a deadline by which the individual is required to meet in order to file a personal injury claim. If they fail to do so, they can lose their opportunity to pursue legal action. In New Jersey, the statute of limitations is two years from the date of the injury. 
Contact our Firm
Our firm understands how serious criminal and personal injury cases are. We are prepared to guide you towards a favorable outcome because we believe false accusations or preventable injuries should never cause a person harm. This is why those who require experienced legal counsel in New Jersey should do themselves a favor and contact The Law Office of Andrew S. Maze today for any criminal and personal injury matters.