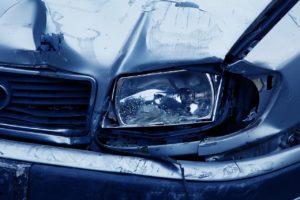 The state of New Jersey has many roads that contain several vehicles at all hours of the day. When roads are busy and things do not go as planned, accidents can happen. Many times, car accidents result in little to no injuries. Other times, a car accident can result in very serious injuries and possibly even death. When this happens, people and families may be physically, financially, and emotionally impacted for the rest of their lives. If you have been injured at the fault of another driver in a car accident, an experienced Middlesex County attorney can help your case.
Types of Accidents
Car accidents can happen in many different ways when there is an abundance of drivers on the road. Some common types of accidents may include:
Rear-end accidents

Side-impact collisions

Head-on collisions

Rollover accidents

Multi-car pile-ups

Taxi accidents
Common Causes
Anyone who drives a vehicle should give the road their undivided attention and follow all rules of the road. Doing so can help to ensure the safety of not only themselves but other drivers as well. Unfortunately, this is not always the case and some accidents happen as a result of poor driving decisions. Some dangerous ways a car accident may happen can include:
Texting while driving

Using other electronic devices while driving

Disregarding traffic signs/signals

Excessive speeding/reckless driving

Driving distracted

Driving tired

Drunk/drugged driving
Proving Negligence
In order for an injured person to hold another party responsible for their injury, they must prove that the party was negligent. This requires the injured to provide what is known as the "burden of proof." The burden of proof is satisfied with evidence that the car accident and the injuries sustained during it were a direct result of the party's negligence. Evidence that may help your case can include a police report of the accident, any medical documentation of your injury, pictures/videos, and any witnesses to the incident.
No-Fault Law in New Jersey
The state of New Jersey follows a "no-fault" insurance policy. This allows an individual involved in a car accident to be covered by Personal Injury Protection (PIP). This coverage is for any medical bills or lost wages as a result of the accident. It is in place to give people a little breathing room to not worry about any overwhelming bills to pay while they are recovering after the accident. The coverage is available to anyone involved in the accident, no matter who is at fault. Coverage may include the following injuries:
Death

Scarring

Fractures

Permanent injury

Recovering damages

Loss of a fetus

Disfiguring

Dismemberment
Contact Our Firm
If you or someone you love has been injured in an accident caused by negligence, contact The Law Office of Andrew S. Maze today.
Our firm understands how serious criminal and personal injury cases are. We are prepared to guide you towards a favorable outcome. If you are in need of experienced legal counsel in New Jersey, please contact The Law Office of Andrew S. Maze today for any criminal and personal injury matters.