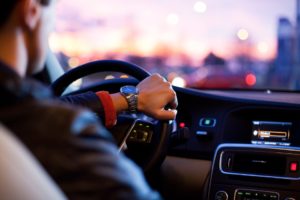 When people are given a driver's license, it is done on the contingency that they will follow the rules of the road while they are behind the wheel. However, the unfortunate reality is that this is not always the case. There are many people who act negligently on the road, thus leading to car accidents. In some cases, these accidents can be severe and cause life-changing injuries or even death to the people who are involved. This can result in emotional and financial burdens as well, which is why victims can pursue legal action to recover compensation for the damages they incur. When dealing with these situations, it is important to retain the services of an experienced New Jersey car accident attorney for assistance. 
What are Causes of Car Accidents? 
Following the rules of the road requires drivers to be on their best behavior and pay attention to their surroundings at all times while operating a vehicle. Failure to do so is considered negligent driving, as it can cause serious accidents to occur. While there are a variety of different actions that can be considered driver negligence, they can typically be categorized in two ways:
Dangerous driving: All drivers must act safely while driving a vehicle. If they do not abide by the rules of the road, it is dangerous driving. Actions that are considered dangerous driving can include speeding, reckless driving, disregarding traffic signs/signals, improper lane changes, driving under the influence, unsafe lane changes, and much more.
Distracted driving: This is one of the leading causes of automobile accidents in the United States. It takes place when drivers do not give the road their undivided attention. Instead, they are distracted by things such as cell phones, eating, looking for something in the car, speaking to other passengers, and more.
New Jersey Car Accident Statistics
The most recent report from the New Jersey Department of Transportation for full year statistics shows that there were a total of 278,413 total crashes statewide in 2018. Of these crashes, a total of 61,043 were total injury crashes and 524 were total fatal crashes. As of May 29, 2020, the state has seen a total of 171 automobile accidents and 183 fatalities in these accidents. 
What do I do After a Car Accident in New Jersey?
One of the most important things to remember after a car accident takes place is to remain calm so that you can deal with the situation at hand. After the accident, stay on the scene and contact the necessary emergency services, such as medical and the police. While waiting for the police to arrive, be sure not to apologize to the other driver involved in the accident. Even if you are simply trying to do the right thing, it can be seen as an admission of fault. Once the police are on the scene, they can make sure it is safe and begin to create a report regarding the incident. 
In order to move forward with a negligence claim after a car accident, it is important to have evidence. This can be done by taking pictures or videos of the scene to capture any broken glass, deployed airbags, skid marks, bloodstains, the direction of the cars, road conditions, street signs, and more. During this time, all contact information should be obtained from the other driver as well as any witnesses to the incident. 
Is New Jersey a "No-Fault" State?
When dealing with the aftermath of a car accident, it is important to know that New Jersey is a "no-fault" car insurance state. Under no-fault law, a person's own car insurance coverage pays for any medical treatment and out-of-pocket costs due to the accident. This is known as Personal Injury Protection, or PIP. The coverage is made for anyone covered under the policy up to the coverage limits, regardless of who caused the accident. While this is true, injured parties are unable to receive non-monetary damages stemming from the accident, such as compensation for pain and suffering. 
What is the "Limited Right to Sue?"
Vehicle owners in the state of New Jersey are required by law to carry a minimum of a "Basic Policy" insurance. Under this, the policyholder and the family members covered by the policy are automatically bound by a "limited right to sue." This means that an injured person can only pursue legal action against a driver who is at fault for an accident if the incident caused them to suffer from any of the following:
Loss of a body part

Significant disfigurement

Significant scarring

A displaced fracture

Loss of a fetus

Permanent injury

Death 
In these situations, the injured party has the right to file a third-party car insurance claim or a personal injury lawsuit against the negligent driver. This can allow the recovery of pain and suffering damages as well as other non-economic losses. 
What if the Accident Was Partially my Fault?
The state of New Jersey follows what is known as a "modified comparative fault" rule when dealing with car accidents. When one driver is entirely at fault for a car accident, either them or their insurance carrier compensates the other driver for any losses that were suffered. However, what happens if you were at fault as well? This is when modified comparative fault comes into play. 
After a car accident, a jury is typically asked to calculate two things based on evidence: the total dollar amount of the plaintiff's damages and the percentage of fault for each party. Under the modified comparative rule, the plaintiff's damages award is reduced by a percentage that is equal to their share of fault. It is important to know that if you are found to be more than 50% at fault for the accident, you will receive nothing.
How Long Will my Case Take?
Due to the fact that every car accident case is different from the one before it, it can be difficult to say exactly how long each case can take from start to finish. The length of a car accident case can vary depending on the circumstance of the incident. For starters, the first thing to consider is the state's statute of limitations. In New Jersey, there is a two-year statute of limitations from the date of the accident to file a claim for personal injury cases. The longer you wait to file a claim, the longer it can take for the case to be completed. 
In addition to this, take the length of the investigation under consideration as well. Depending on the case, it can take time to gather the evidence that is necessary to prove negligence. It is also important to note that the course of medical treatment and where the lawsuit is filed can factor into the duration of a case as well. There are some cases in which the matter can be settled within a few weeks or months while others can take much longer.
Will My Case Have to Go to Trial?
Just because a personal injury claim is filed after a car accident does not necessarily mean that the case is required to go to trial. Sometimes, a settlement can be negotiated between the parties that are involved so that they can reach agreements outside of the courtroom. If this is not possible, then it may be necessary to go to court for the lawsuit. However, this still does not mean that a trial is needed. Usually, car accident cases can be settled in the early stages of litigation before going to court. 
Many people rely on others to drive them to where they need to be. This may be a member of the family, a friend, a cab driver, etc. If you are involved in an accident as a passenger at the fault of the driver, it is possible to pursue legal action against that driver to receive compensation for the damages you incur. These situations can be difficult, especially if you are close to the driver. It is because of this that passengers can make a claim under the driver's car insurance policy. This is known as a third-party car insurance claim. In these situations, the driver's insurance company will be responsible for paying the expenses related to the accident. 
Who Pays for my Medical Bills After an Accident?
The aftermath of a car accident can often be devastating and those involved can sustain serious injuries as a result. Oftentimes, this can lead to hefty medical bills in order to treat these injuries. It is because of this that injured parties often want to pursue legal action to receive compensation as coverage for these expenses. This is possible by filing a personal injury claim. However, during this time, they are required to prove negligence in order to be successful. This can be done by satisfying the burden of proof with evidence that shows the driver's actions directly caused the accident and the injuries. Evidence that can be helpful can include medical documentation of the injuries, pictures of videos of the accident, a police report, witness testimonies, and more.
How Much is my Claim Worth?
After a car accident, injured parties often wonder how much their claim would be worth if they decided to pursue legal action. It is important to understand that every personal injury case is different. The facts and circumstances of every case can vary. This makes it difficult to say an exact amount that a person can be awarded in compensation. However, compensation can be awarded in two different ways after an accident happens. This can be for both physical and emotional trauma. Economic damages can be awarded to cover expenses such as medical bills, the loss of income, the loss of future income, in-home care, and more. Non-economic damages exist for emotional traumas such as the loss of quality of life, pain and suffering, and more. 
How Long do I Have to File a Claim?
It is understandable that, after an accident, an injured party may hesitate in pursuing legal action. However, it is important to not wait too long, as there is a statute of limitations in place. Simply put, this places a deadline on how long victims of negligence have to file a claim. If they miss this window of time, the individual may lose their chance to pursue legal action and recover compensation. In the state of New Jersey, the statute of limitations for personal injury claims is two years from the date of the injury.
What Should I Bring to my Initial Consultation?
When meeting with a personal injury attorney for the first time, it is important to be prepared. This includes providing the attorney with the proper documentation and evidence they need to understand the case and assist you in building it. Documents that should be brought to an initial consultation can include:
A written, chronological description of how the accident and your injuries occurred.

A copy of the police report from the accident.

The names and contact information of any witnesses to be used for testimony.

Your medical records to prove your injuries.

Receipts of any expenses related to the injuries. This can include any out-of-pocket expenses for treatment and in-home care.

Photos or videos of the accident and your injuries

Your insurance information. This can include health, automobile, renter, or homeowner policies.

Any contact with the other party or their insurance company. This can include letters, emails, phone calls, etc.

Any questions for the attorney regarding your case
Why Choose Our Firm?
While car accidents are a common occurrence, they are matters that should not be taken lightly. A dangerous car accident can cause severe damage to a person for the rest of their life. It can also cause death in many situations. Pursuing legal action for compensation after these accidents is not always easy. The process can become complicated, as a significant amount of evidence is needed to prove negligence during the case. It is because of this that proper guidance is needed in these situations. The attorneys at the Law Office of Andrew S. Maze dedicate themselves to uncovering all pieces of evidence and providing clients with the best possible defense for their personal injury matters. Allow us to help you fight for what is rightfully yours. Contact our firm today.
Contact our Firm
Our firm understands how serious criminal and personal injury cases are. We are prepared to guide you towards a favorable outcome because we believe false accusations or preventable injuries should never cause a person harm. This is why those who require experienced legal counsel in New Jersey should do themselves a favor and contact The Law Office of Andrew S. Maze today for any criminal and personal injury matters.