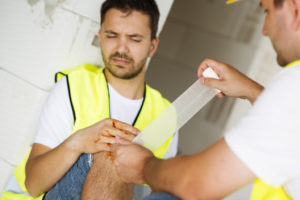 When an employee in New Jersey goes to work each day, most of the time they aren't thinking about any potential workplace accidents they may be involved in. However, when these accidents do occur, they can cause very serious injuries or even result in a fatality. It is important to be aware of what an injured person should do if they are involved in a workplace accident.
The first thing an employee should do after being injured in an accident at work is to notify a supervisor, foreman, personnel, or employer as soon as possible. Of course, the employee may first have to seek emergency medical attention. However, it is important to note that in matters of workers' compensation in New Jersey, all injured workers must be treated by the health care providers that the employer or the employer's insurance carrier chooses.
In the event that your employer refuses to report your accident to the workers' compensation insurance carrier, you may want to contact the insurance carrier directly and inform them of the injuries.
Workers' compensation in New Jersey can be a very complicated matter, especially when one or more parties does not seem willing to cooperate. If you have been injured in an accident while you were at work, you may want to consult with an experienced personal injury or workers' compensation attorney who can guide you accordingly.
If you are in need of experienced legal counsel in New Jersey, please contact The Law Office of Andrew S. Maze for any criminal and personal injury matters.