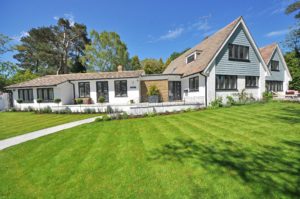 There are many people in the state of New Jersey who like to decorate their property for the holidays, whether it may be Halloween, Thanksgiving, Christmas, etc. This time of year usually brings about many people coming on and off others' grounds. This can make it possible for an accident to happen in the event that property owners are not careful. When this happens, the individual may face a premises liability case against the injured party. Continue reading below to learn more and contact an experienced New Jersey personal injury attorney for help with your case.
How Can I Protect Myself from a Lawsuit?
All property owners in the state of New Jersey are obligated to maintain a safe premises for those who come on and off their grounds. This is to ensure they do not cause harm as a result of their own negligence. A property can become hazardous if the owner is not cautious in placing decorations on their grounds, such as the stairs. If people do not see these decorations, they can trip and fall, sustaining serious injuries. That is why property owners should make sure decorations are visible by placing them in open areas with good lighting.
What do I do if I'm Injured on Someone's Property? 
Property owners who cause an accident due to negligence can be held liable by the injured party in order to recover compensation for damages. In order to do this, the injured party must begin by documenting everything they can about the accident. This can be done by taking pictures of the conditions, contacting emergency services, writing down witness contact information, receiving medical care, and more. This information can be used later on to prove the property owner's negligence in a premises liability claim. During this time, it is important to keep the statute of limitations in mind. This is a deadline the injured party is required to meet in order to file a claim, otherwise they can lose their opportunity. In the state of New Jersey, the statute of limitations is two years from the date of the injury.
Contact our Firm
Our firm understands how serious criminal and personal injury cases are. We are prepared to guide you towards a favorable outcome because we believe false accusations or preventable injuries should never cause a person harm. This is why those who require experienced legal counsel in New Jersey should do themselves a favor and contact The Law Office of Andrew S. Maze today for any criminal and personal injury matters.