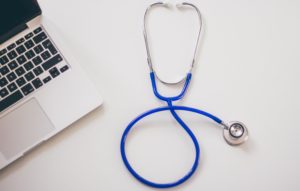 People trust their doctors with their lives. In most cases, doctors live up to this standard and provide their patients with the right care. However, there are situations in which they are careless or negligent, thus causing further harm to their patients. When this happens, patients can pursue legal action for their suffering. In doing so, it is important to be aware there is a difference between medical malpractice and medical negligence. Continue reading below to learn more and contact a New Jersey personal injury attorney for help with your case.
What is Medical Malpractice?
In order to practice medicine, doctors must go through significant schooling and training to receive their medical license. When they do, they have a duty of care towards every one of their patients. This means they are required to treat them up to a certain standard. If they breach this duty knowingly and do not live up to this standard, it is known as medical malpractice. In order for a doctor to be found guilty of malpractice, an element of intent must be present. This means they knew what they were doing was wrong but chose to engage in the behavior anyway.
What is Medical Negligence?
Doctors are human, just like anyone else. It is because of this that they can make mistakes. However, if they make a mistake while treating a patient, it can result in significant suffering to the patient. This is referred to as medical negligence. It is important to note that this is different from malpractice in the sense that there is no element of intent. Medical negligence occurs when a doctor diverts from the standard of care unknowingly. 
How Long do I Have to Sue?
Patients can pursue legal action after being harmed due to medical negligence or medical malpractice. In doing so, it is important to keep the statute of limitations in mind. This is a deadline they are required to meet when filing a personal injury claim, otherwise they can lose their chance to recover compensation. In the state of New Jersey, the statute of limitations for medical malpractice and medical negligence is two years from the date of the injury. 
Contact our Firm
Our firm understands how serious criminal and personal injury cases are. We are prepared to guide you towards a favorable outcome because we believe false accusations or preventable injuries should never cause a person harm. This is why those who require experienced legal counsel in New Jersey should do themselves a favor and contact The Law Office of Andrew S. Maze today for any criminal and personal injury matters.