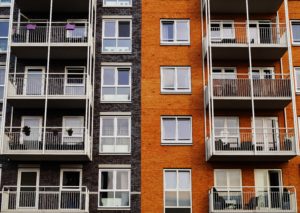 In New Jersey, there are many people who live in apartment buildings or complexes that are run by a landlord. When they sign a contract to live there, they trust that the landlord will keep the property safe. Most of the time this is the case. However, there are some cases in which negligent landlords fail to maintain the premises, thus causing serious accidents and injuries to those who live there. When this happens, those who become injured can pursue legal action with the help of an experienced New Jersey personal injury attorney. 
What do I do After an Apartment Accident?
Just like other personal injury accidents, those who are involved in an apartment accident can pursue legal action for negligence if they become injured. This can be done by filing a personal injury claim. During this time, they are required to prove negligence with evidence that shows the landlord knew, or should have reasonably known about the hazard that caused the accident and their injuries but failed to rectify the conditions. Helpful evidence that can be used in court can include medical documentation of the injuries, pictures or video of the hazard, witness testimonies, and more. 
How Long do I Have to File a Claim?
After an apartment accident happens, the injured party should not wait too long to pursue legal action if they wish to do so. This is because there is a statute of limitations in place that requires them to file a personal injury claim within a certain time period. If they fail to do so, the injured person can lose their opportunity to hold the negligent party liable. In New Jersey, the statute of limitations for personal injury cases is two years from the date of the injury. 
Contact our Firm
Our firm understands how serious criminal and personal injury cases are. We are prepared to guide you towards a favorable outcome because we believe false accusations or preventable injuries should never cause a person harm. This is why those who require experienced legal counsel in New Jersey should do themselves a favor and contact The Law Office of Andrew S. Maze today for any criminal and personal injury matters.