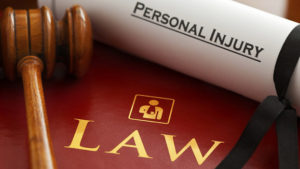 If you have been the victim of an accident due to someone else's negligence, it is important that you consult with an experienced personal injury attorney. An attorney can help you determine whether you may have a successful personal injury case that can allow you to recover monetary damages for the financial and emotional burdens you have faced as a result of your injury. When you do go to your initial consultation, it is important that you almost bring too much information rather than too little. Bring everything you have regarding your accident. Some of the documentation of the accident that you should bring may include:
Photographs from the scene of the accident
Photographs of your injuries
Medical records including diagnosis, treatment, prognosis, and rehabilitation
All paid and unpaid medical bills
Documentation regarding any other expenses that you had to incur as a result of the accident, such as lost wages
Another important aspect of your initial consultation is to bring contact information for your attorney. It is important that your attorney has contact information for your doctors, your insurance company, and any witnesses to the accident. If you have information about the other individual involved, bring that too. So, if you were the victim of an accident due to someone else's negligence, contact our firm today to schedule an initial consultation to see how we can help.
If you are in need of experienced legal counsel in New Jersey, please contact The Law Office of Andrew S. Maze for any criminal and personal injury matters.