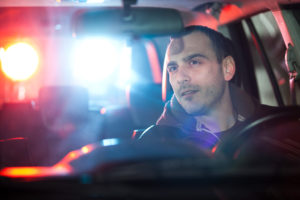 One of the most common offenses that I am called upon to represent people for in New Jersey is driving with a suspended license. The reason for your suspension is very important in determining what the penalty is going to be. I have been very successful in negotiating plea bargains for my clients who are charged with these offenses in most cases. The penalties for a first offense include a $500 fine and up to 6 months loss of license. For a second offense, it's a $750 fine, 1 to 5 days in jail, and up to 6 months loss of license. For a third or subsequent offense, it's 10 days in jail, up to 6-months loss of license, and $1,000 fine. These penalties are quite serious. Call my office immediately and I will be more than happy to assist you with your particular case.
If you are caught while driving on a suspended license are you are under the influence of alcohol, there are even further penalties that you will have to face. There are also penalties for a motorist with a valid license who allows a person with a suspended license to operate their vehicle, which include fines between $200 and $500 as well as the possibility of facing jail time.
If you are in need of experienced legal counsel in New Jersey, please contact The Law Office of Andrew S. Maze for any criminal and personal injury matters.