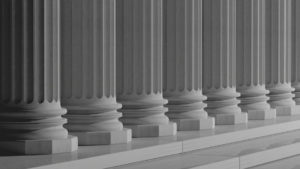 As part of everyone's personal injury case, there may come a time where the other attorney is going to need to come in and ask you questions. That is called a deposition. My firm will prepare you for the deposition. What happens is we will meet in a conference room, usually in my office but sometimes at other locations, and the other attorney will bring a court reporter, which is someone who types down all the words that are being said. That attorney will ask you questions about you, your biographical background, name, date of birth, things of that nature, how the accident happened, what witnesses or other parties said about the accident, what kind of treatment you've had, what kind of lost wages or job issues that you've had, as well as what kind of future treatment or surgery you may need down the road. They will also inquire as to your past, whether you've had prior injuries or accidents or just medical treatment and all of that is part of the deposition testimony.
Depositions can bring a person a lot of stress because the outcome can have a lot of effect on your case. It is important to be truthful about the questions that you will be asked by the other party's attorney. Since everything that is said is recorded, you must be completely accurate in your account of the accident because that recording is what will be referred to later down the road if there is a need to go back to it. If you divert your story from the one that you tell at the deposition, this could have a negative impact on your case.
If you are in need of experienced legal counsel in New Jersey, please contact The Law Office of Andrew S. Maze for any criminal and personal injury matters.