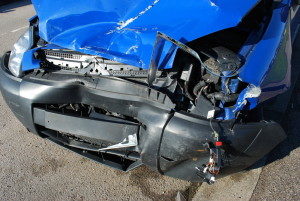 In New Jersey, like many other states, we have something called the Statute of Limitations. What that means is there is a deadline by which you have to file your lawsuit. Whether it's for your car accident, your fall-down, or your dog-bite type of injury, a standard answer for a personal injury case is you have two years to file your lawsuit from the day of the accident.
Another question that many people ask is if there is a different statute of limitations for minors that are involved in an accident. If you are under 18 at the time of the accident, your deadline would be enlarged. You have until your 18th birthday to file, but we never want to wait that long. It's usually good to file cases within 2 years even if you are a minor. It is important to be aware that if a child under the age of 18 gets injured in an accident, their parent or legal guardian can file for a lawsuit on their behalf. In this situation, the legal guardian will have to sign certain paperwork for the minor as well as speak on their behalf during some of the legal proceedings. Other than those two differences, a lawsuit for a minor proceeds in the same way that a claim would be made for anyone over the age of 18.
If you are in need of experienced legal counsel in New Jersey, please contact The Law Office of Andrew S. Maze for any criminal and personal injury matters.