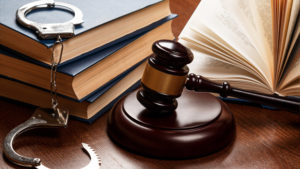 A lot of my clients often ask me, how long is my accident case going to take, whether it's a car accident, or a fall down, or a dog bite? The truth is that personal injury cases take a long time. The reason for that is there is often a lot of treatment involved in the case in regards to any injuries that you have sustained as a result of your accident. Your injuries can require many surgeries and months or even years of recovery time.
Then once you finish your treatment, we always want to let a number of months go by before we start getting all your final medical records because we want to make sure you're truly done with treatment and you're not going to be returning. There is always the chance that something will happen with your injuries that will prolong the process but each case is different depending on the injuries that are in question. At that point, we make an effort to settle with the insurance company directly. Cases that stay out of court and go through either settlement, mediation or arbitration generally take less time than cases that do end up in court. In the event that trying to settle with the insurance company doesn't work, we will have to go into court, we have to file a lawsuit, and the court process often takes a year or two. Some cases do settle within a year to a year and a half, but the majority of cases take two to three years, and some do take longer.
If you are in need of experienced legal counsel in New Jersey, please contact The Law Office of Andrew S. Maze for any criminal and personal injury matters.