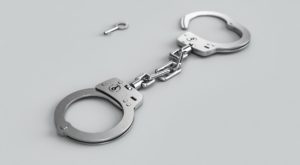 New Jersey prisons have been dramatically effected by COVID-19. The lack of space behind bars does not allow for social distancing, causing coronavirus to spread to inmates, corrections officers, nurses and doctors, and other staff. To rectify this, new legislature has been put into place, releasing a number of inmates early. This will create space in prisons, allowing for social distancing, thus protecting inmates, prison staff, and local communities. Continue reading to learn more about New Jersey's early inmate release law.
What is Happening in New Jersey Prisons?
The New Jersey prison system has been hit especially hard by COVID-19. According to the Marshall Project, New Jersey prisons have the highest coronavirus death rate in the nation. Throughout the pandemic, at least 52 inmates, two corrections officers, and one prison nurse have passed away from COVID-19. As a result, new legislature has been passed, allowing some inmates to be released early. This will create more space behind bars, allowing for better social distancing practices, helping to slow the spread of COVID-19. This will protect inmates, prison staff, and local community members who may come in contact with prison staff.
Who is Eligible for Early Release?
According to the law, prisoners who are within a year of completing their sentences may have up to eight months knocked off their sentences. Prisoners who have been convicted of murder, aggravated sexual assault, and "repetitive, compulsive" sex offenders will not be eligible for early release. Additionally, those in federal prisons and county jails are not eligible for early release.
Who has Been Released so Far?
November 4, 2020, was the largest single-day prison release in recent New Jersey history. Over 2,000 adult inmates and 50 juveniles were released. An estimated 1,388 parolees will no longer have supervision as well. Over the next few months, officials plan to release 1,000 more prisoners on a rolling basis.
Where are They Going?
Released prisoners without access to a ride will be bused to various transportation hubs throughout the state. Prisoners will also be provided with housing assistance. Of the thousands of inmates who have been released, 11 have tested positive for COVID-19. Inmates with a positive test will not be taken to public trains or buses and will be medically isolated.
To learn more about New Jersey's early inmate release program, reach out to The Law Office of Andrew S. Maze.
Contact our Firm
Our firm understands how serious criminal and personal injury cases are. We are prepared to guide you towards a favorable outcome because we believe false accusations or preventable injuries should never cause a person harm. This is why those who require experienced legal counsel in New Jersey should do themselves a favor and contact The Law Office of Andrew S. Maze today for any criminal and personal injury matters.