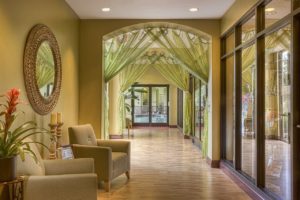 Tourism in New Jersey has been on the rise and with the tourists, business travelers, and those who are just passing through, hotels throughout the state are very busy. Many of these travelers stay in hotels and rental homes, especially along the shore during the summer months. The hotel management and rental homeowners are legally responsible for making sure the property is safe for any guests to be on. Unfortunately, when a property owner or staff fails to ensure the safety of its guests, someone can become very seriously injured.
Some of the most common accidents that happen in hotels and rental homes include the following:
Swimming pool and hot tub accidents
Gym accidents due to defective equipment
Slip and fall accidents in showers, tubs, and walkways
Inadequate security
Food poisoning
Parking lot and sidewalk accidents
Of course, this is only a small sampling of the various accidents that can occur. The injured party will be responsible for proving that the management was negligent in maintaining a safe property if they wish to bring a successful lawsuit. The injured party may gather surveillance footage, witness testimony, pictures, and more when trying to prove negligence.
If you have been injured on another party's property, contact our firm today.
Our firm understands how serious criminal and personal injury cases are. We are prepared to guide you towards a favorable outcome. If you are in need of experienced legal counsel in New Jersey, please contact The Law Office of Andrew S. Maze for any criminal and personal injury matters.