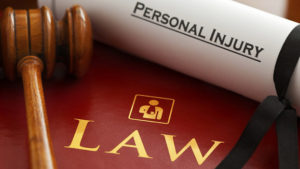 When an individual is injured in an accident, whether it be a motor vehicle accident, a supermarket accident, a slip and fall accident, or an accident of any other type, they may wonder if they are entitled to compensation. After an accident, individuals are often faced with significant burdens that are both financial and non-financial in nature. When the victim of someone else's negligence decides to bring a personal injury case against the person who caused the accident, they may be able to recover significant damages.
Economic Damages
After an accident, the injured party may be able to bring a case that can allow them to recover damages for the financial burdens that were caused by the accident. Some of these may include:
Medical bills, including hospitalization, the initial emergency room visit, surgeries, tests, treatments, medication, and more
Lost wages due to time out of work
The cost of rehabilitation and physical therapy
Non-economic Damages
In an accident, the victim may also suffer from other burdens that are unrelated to economic matters. Non-economic damages often include the following:
Loss of enjoyment of life
Loss of independence
Pain and suffering
The inability to do certain activities that one could do before the accident
If you have been the victim of someone else's negligence, contact our firm today to discuss your legal options.
Our firm understands how serious criminal and personal injury cases are. We are prepared to guide you towards a favorable outcome. If you are in need of experienced legal counsel in New Jersey, please contact The Law Office of Andrew S. Maze for any criminal and personal injury matters.