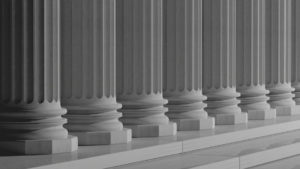 Clients often ask me, is my accident case truly going to have to go to trial, or are we going to be able to settle this case with the insurance company before trial? You never know which cases are going to settle and which cases are going to go to trial. I find it necessary to prepare each and every case as if it is going to trial. That means getting all the necessary reports, the proper experts, making sure all the evidence is collected, any depositions or interrogatories that need to be done, which is questioning of the parties involved in the case, is all prepared so that when the case comes up for trial if we settle, that's fantastic, and if we don't, we are ready to go to trial.
Like any lawsuit, there are some cases that can be settled outside of court. This can be done by way of arbitration, settlement or even mediation. It all depends on your case and whether or not it is possible to keep the case out of court. Many people do not want to go to court and most cases usually stay out of court but there is always the possibility that your car accident case will have to go to trial. If you are involved in a personal injury accident, it is important that you consult with an experienced attorney who can assist you in putting together a case against the liable party. This way, you can try to collect compensation for your medical bills, lost wages, and pain and suffering that were the result of your accident.
If you are in need of experienced legal counsel in New Jersey, please contact The Law Office of Andrew S. Maze for any criminal and personal injury matters.