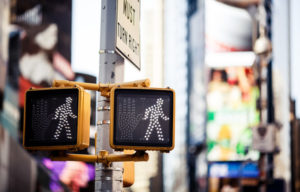 Just like in every other state, there is a time frame in New Jersey for which every claim has to be brought. For example, in a personal injury accident such as a fall-down or car accident, you have two years from the day of the accident in order to file a lawsuit in the court. In workers compensation cases, you have two years from the last date that they pay you for benefits such as a medical exam or temporary disability. These deadlines are called Statutes of Limitations.
It is important for you to be aware of the different statutes of limitations because they vary for each type of case. If you are bringing a claim in New Jersey on behalf of a child under the age of 18, the statutes of limitations are a little bit different. For example, if the child is 10 years old at the time that they were injured in an accident, they have until two years after their 18th birthday to file a claim for that accident. We generally recommend that you do not wait until two years after the child's 18th birthday and bring the claim immediately after the child's treatment for their injuries has been completed.
It is advised to wait until after any injuries have been completely treated to start the lawsuit because by then, all information is collected about the extent of the injuries and the amount of medical expenses that were required to pay for all of the treatment. This advice on when to file your claim does not only apply to children under the age of 18, it applies for anyone with a personal injury case. While we want to wait until your treatment has ended, we also have to keep in mind that the statutes of limitations are in place. In order to bring a lawsuit against a government entity such as a fire department or the Port Authority of New Jersey, you must file a notice of claim which provides another time frame within the statute of limitations. This just means that you have a certain amount of time, that is usually not very long, to inform the entity that you plan to bring a claim against them. You will not be able to file a claim for your injury if you wait until after the notice of claim period has ended.
If you are in need of experienced legal counsel in New Jersey, please contact The Law Office of Andrew S. Maze for any criminal and personal injury matters.