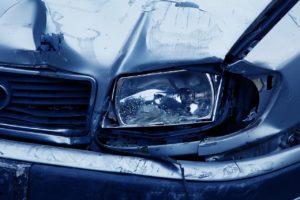 When an individual is involved in an auto accident, they may sustain very serious injuries. Unfortunately, one of the major causes of motor vehicle accidents in New Jersey is driver negligence. Drivers have the obligation to make sure they are aware and alert as they operate a motor vehicle. When a driver fails to uphold this responsibility and becomes distracted by sending a text, making a phone call, putting directions in a GPS, or another form of distraction, they can cause a very serious accident. The victims of negligence are often subject to high medical bills, lost wages, and the inability to go about daily life as they could before the accident, among many other long-term issues.
The burden of proof
When the injured party wishes to bring a personal injury case against the negligent party in an effort to seek damages, they may be subject to fulfilling the burden of proof. This means that the plaintiff will have to gather evidence to prove that the other driver's negligence caused the accident and ultimately resulted in their injuries. It is always best to gather as much evidence as possible when trying to satisfy the burden of proof. When trying to prove liability, the injured party may wish to collect evidence that may include the following:
Testimony from any witnesses to the accident

Surveillance footage of the accident, if accessible

Cell phone records to determine whether messages were sent or received at or around the time of the accident

Police reports from the accident

Dash cam video footage from nearby vehicles, if available
Contact an experienced personal injury attorney
If you have been the victim of another person's negligence in New Jersey, it is important to retain the services of an experienced attorney. Our firm is prepared to effectively investigate the accident and fight on your behalf to hold the negligent party liable. Contact us today.
Our firm understands how serious criminal and personal injury cases are. We are prepared to guide you towards a favorable outcome. If you are in need of experienced legal counsel in New Jersey, please contact The Law Office of Andrew S. Maze today for any criminal and personal injury matters.