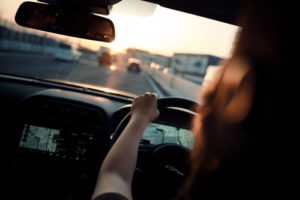 There are a number of roads in New Jersey that become crowded and hectic on a daily basis. It is because of this that it is crucial for drivers to follow the rules of the road and drive safely. Unfortunately, not all drivers do so and sometimes engage in dangerous driving. When this happens, it can cause severe car accidents that lead to significant burdens as a result. This may be physical, emotional, and financial. If you were involved in a car accident because of a negligent driver, it is important to contact an experienced New Jersey personal injury attorney for help with your case.
Common Types of Car Accidents
Despite a legal obligation to drive safely, there are many people who fail to do so. It is because of this that car accidents are increasingly common. There are many different ways that they can be seen on the road. This includes the following:
Rear-end collisions: These are when a driver does not pay attention behind the wheel and hits a vehicle in front of them. This may be if they do not see traffic stop short. In these situations, the vehicle that is rear-ended is usually not at fault.
Low-speed collisions: These accidents tend to take place in locations such as parking lots instead of on the road. They are usually seen in the form of one car backing into another. 
T-bone collisions: These are commonly seen in intersections as one driver goes through a traffic light or stop sign and hits another car passing through that has the right of way.
Single-vehicle collisions: These happen when a driver goes off the road, usually due to poor road conditions, and crashes into a fixed object on the side of the road. 
Am I Eligible for Financial Compensation?
When people are involved in an accident due to negligence, they often want to pursue legal action for their suffering. This can be accomplished with a personal injury claim in order to hold the negligent party liable. However, it is important to understand that it is the responsibility of the injured party to prove negligence. This can be done with evidence such as medical documentation of the injuries, the police report from the accident, pictures of the accident, witness testimonies, and more.
If the injured party proves negligence, they may be able to recover compensation. This provides coverage for any damages that occur due to the car accident. Because victims often suffer physically and emotionally, they can receive both economic and non-economic compensation. Economic compensation covers damages such as medical bills, loss of income, loss of future income, and more. Non-economic compensation covers damages such as pain and suffering, loss of quality of life, and more.
Contact our Firm
Our firm understands how serious criminal and personal injury cases are. We are prepared to guide you towards a favorable outcome because we believe false accusations or preventable injuries should never cause a person harm. This is why those who require experienced legal counsel in New Jersey should do themselves a favor and contact The Law Office of Andrew S. Maze today for any criminal and personal injury matters.