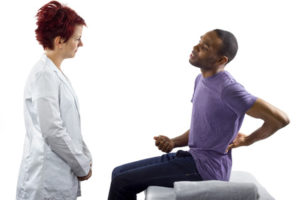 Property owners are obligated to maintain their property, regularly monitoring it for hazards that may cause visitors and passersby harm. If they breach that duty, you may be able to bring a claim for your injuries and get compensation for your injuries. If you are injured after a fall, call for medical attention, take photographs, and as soon as you can, report that incident to the store, or property owner, or police. In addition, if you are able, talk to witnesses of the accident. If needs be, contact an attorney to send someone to the scene of the accident to preserve evidence.
After you slip and fall, your attorney will search for the liable party, the property owner. It is important to have evidence that they knew or should have reasonably known about the hazard that caused your injury. Making your own case is called the burden of proof, a legal principle that requires the victim of a serious injury to demonstrate evidence of negligence.
In addition, you may be limited in your time to bring a lawsuit. This is called a statute of limitations. In New Jersey, the statute of limitations for personal injury is 2 years. To file against a municipality, a person has 90 days to file a notice of claim, letting the government know that you are going to bring a lawsuit against it. Because of the statute of limitations, it is important to speak with an attorney as soon as possible.
If you are in need of experienced legal counsel in New Jersey, please contact The Law Office of Andrew S. Maze for any criminal and personal injury matters.