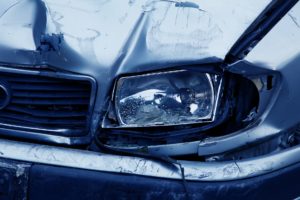 If you are involved in a car accident due to another party's negligence, you may be entitled to recover compensation. Unfortunately, this usually means dealing with the other party's insurance company. Insurance adjusters are notoriously tricky and will work to avoid offering you the compensation you deserve. As a result, it is important to know what to expect going into a conversation. Read on to learn more.
What to Know Before Speaking With Insurance Adjusters?
They may lowball you
Insurance adjusters know that car accident victims are vulnerable. If you have been injured, you are likely struggling with lost wages, accumulating medical expenses, and more. Insurance adjusters may offer you an extremely low settlement offer in the hopes that you will take it to cover your expenses right away. This offer is likely unfairly low, even if it does not seem like it.
They may ignore you
If you do not accept their first offer, the insurance company may simply ignore you. This is intentional. They are hoping that by ignoring you for long enough, the statute of limitations will pass, and you will no longer be able to sue. It is important that you do not let this happen. In New Jersey, the statute of limitations for a personal injury accident is generally two years from the date of the accident.
They may downplay or deny your injuries
In order to avoid including medical expenses in your settlement offer, an insurance adjuster may claim that you are exaggerating or lying about your injuries. For this reason, it is vital that you keep meticulous records of your doctor visits, surgeries, treatments, and more.
They may ask loaded questions
Often, insurance adjusters ask purposely difficult questions. They may attempt to twist your words and use them against you in order to further their cause. Do not answer any questions without the help of a skilled attorney.
They may suggest an autobody shop
If they suggest an autobody shop, you do not legally have to go. They likely have an arrangement with the shop. Instead, you should go to a reputable autobody shop in your area.
If you or a loved one has been injured in a car accident, contact our firm today to speak with an experienced personal injury attorney.
Contact our Firm
Our firm understands how serious criminal and personal injury cases are. We are prepared to guide you towards a favorable outcome because we believe false accusations or preventable injuries should never cause a person harm. This is why those who require experienced legal counsel in New Jersey should do themselves a favor and contact The Law Office of Andrew S. Maze today for any criminal and personal injury matters.