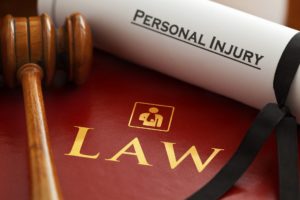 Individuals who are injured as a result of another party's negligence may consider pursuing a personal injury lawsuit. A personal injury case works to determine whether or not a party's negligence resulted in another's injuries. There are cases in which people hesitate to bring a lawsuit against another party for a long period of time after an accident. This may be because of a fear that they cannot afford the legal fees that are associated with the lawsuit. It may also be because they do not wish to cause further trouble. This is usually seen if the claim would have to be filed against a relative or friend.
Often times, people are not aware that personal injury attorneys are paid on a contingency basis. This means the attorney is only paid if they recover an award for the injured party. In addition to this, the payment is typically taken out of the award that is recovered, not the injured party's personal expenses.
New Jersey's Statute of Limitations
It is important that if an individual is hurt as a result of someone else's negligence, they do not wait too long to pursue a lawsuit. This is because states impose a statute of limitations on filing a lawsuit. A statute of limitations is a deadline that people are required to meet if they want to file a lawsuit against a negligent party. In the state of New Jersey, there is a two-year statute of limitations from the date of the injury for an individual to pursue a claim for a personal injury case.
If they fail to file a lawsuit within this two-year time limit, the individual will be barred by the state of New Jersey from bringing a lawsuit against the negligent party.
Notice of Claim Requirements
If an individual becomes injured as a result of a municipality's negligence, there is a different process in place to pursue a lawsuit. The state of New Jersey is generally protected from claims against the government under the New Jersey Tort Claims Act. However, Section 59:2-2 of the Act allows for an exception to this rule. It allows individuals who are injured because of the negligence of a public entity to pursue a claim.
If this is the case, the injured party must file a Notice of Claim. This gives notice to a municipality a lawsuit is being brought against them. In the state of New Jersey, people are allowed a period of 90 days from the date of their injury to file a Notice of Claim. An experienced personal injury attorney can be helpful for individuals to navigate their case during this time.
Contact our Firm
If you or someone you know sustained an injury in a car accident and wishes to speak with a skilled attorney, contact The Law Office of Andrew S. Maze today.
Our firm understands how serious criminal and personal injury cases are. We are prepared to guide you towards a favorable outcome. If you are in need of experienced legal counsel in New Jersey, please contact The Law Office of Andrew S. Maze today for any criminal and personal injury matters.