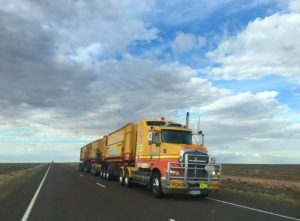 Trucks are the heaviest vehicles on the road. As a result, they can cause a lot of damage. When truck accidents occur, they are often serious. If you have been involved in a truck accident, you may be suffering physically, financially, and emotionally. There is a good chance you deserve compensation to help ease the burdens caused by the accident. Read on to learn more.
How do truck accidents occur?
Truck accidents can occur for any number of reasons, but the most common causes include:
Failure to follow safety regulations

There are strict rules and regulations that a truck driver must follow. If a truck driver violates the rules of the road, serious accidents can occur. Failing to follow the rules of the road can include behavior like improper lane changes,  passing vehicles unsafely, or following other vehicles too closely.

Reckless driving

Trucks can be difficult to operate. For example, the average truck requires a length of about two football fields in order to come to a complete stop. If a truck driver is driving recklessly, he or she may be unable to stop in time or control the vehicle. 

Poor visibility

Due to their size, trucks have a limited view of the entire road. They have large blind spots that can trap other vehicles and cause accidents.

Drowsy driving

The law allows truck drivers 11 hours on the road within a 14-hour workday, giving them a maximum of 70 hours a week. If they drive longer than this, they may cause an accident because of drowsy driving.

Mechanical problems

Mechanical issues can also be a cause for concern. When trucks malfunction, accidents can occur. This can include tire blowouts, brake issues, breakdowns, and more.

Drunk driving

Drunk driving is incredibly dangerous under any circumstance. Getting behind the wheel of a truck while intoxicated can result in life-altering accidents.
If you are injured in a truck accident, you will likely be entitled to recover compensation. But, in order to recover the compensation you deserve, you will have to prove that the accident was a result of negligence. To do this, you will need the help of an experienced personal injury attorney.
Our firm will fight for you. Reach out today to speak with a skilled and dedicated attorney.
Contact our Firm
Our firm understands how serious criminal and personal injury cases are. We are prepared to guide you towards a favorable outcome because we believe false accusations or preventable injuries should never cause a person harm. This is why those who require experienced legal counsel in New Jersey should do themselves a favor and contact The Law Office of Andrew S. Maze today for any criminal and personal injury matters.