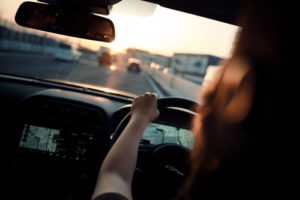 New Jersey does not take underage drinking and driving lightly. You will face serious consequences for a DWI as a minor. If you are facing DWI charges as an underage individual, it is important that you reach out to a knowledgeable and understanding criminal defense attorney who will fight for your rights in court. Our criminal firm understands the impact a DWI charge can have on a minor's future and will fight to reduce the charges. Give our firm a call today to learn more about services and how we can assist your legal situation. You do not need to go through this process alone. We are here to help.
What Are the Penalties of an Underage DWI?
If you are pulled over with a BAC of .01% or above as an underage individual, you will be charged with a DWI. If you are charged with a DWI for the first time and you are underage, the penalties you face will depend on your BAC. Prior offenses of a DWI will also be considered when determining penalties.
You will face the following penalties if you are charged with a BAC of .08-.09%:
$100 Drunk Driving Fund fee
$75 Neighborhood Services Fund fee
$1,000 yearly surcharge for 3 years
Up to 30 days of incarceration
Suspension of license for 3 months
Engagement in the Intoxicated Driver Resource Center and applicable fees
$250 and $400 fines
$100 for the Alcohol Education and Rehabilitation Fund
Your charges will increase if you are pulled over with a BAC of .10% or above
As a minor, if you are found drinking and driving, you may face the following penalties:
Fines
15-30 days of community service
License suspension for 30-90 days
Participation in the Intoxicated Driver Resource Center (IDRC) and related fees
Subsequent DWI charges will result in more severe penalties.
What Should I Do if Charged with an Underage DWI?
It is necessary to contact a knowledgeable criminal defense attorney if you have been charged with an underage DWI. Our experienced criminal defense attorney will fight to reduce your charges and penalties.  Our firm is confident in our ability to fight for your rights in court. We understand the weight that an underage DWI charge may have on your future. Get started today by reaching out to our firm to schedule your initial consultation.
Contact our Firm
Our firm understands how serious criminal and personal injury cases are. We are prepared to guide you towards a favorable outcome because we believe false accusations or preventable injuries should never cause a person harm. This is why those who require experienced legal counsel in New Jersey should do themselves a favor and contact The Law Office of Andrew S. Maze today for any criminal and personal injury matters.