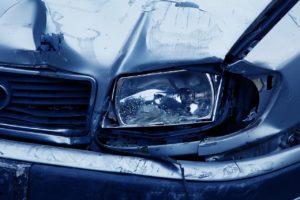 Car accidents are common occurrences. As a result, you should know what to do if you are ever involved in one. Read on to learn more about car accidents in New Jersey.
How Often do Car Accidents Occur?
Car accidents occur more often than you may think. We all know that car accidents are a common occurrence, but did you know that in the United States, a car accident occurs every 60 seconds? This results in 6 million accidents a year.
What are the Most Common Causes of Car Accidents?
Car accidents can be caused by any number of factors. For example, faulty car parts, poor road conditions, and bad weather can all cause accidents. But, most car accidents are actually caused by driver negligence. The most common examples of negligence include:
Driving while drowsy or fatigued
Texting while driving (distracted driving)
Driving under the influence of drugs or alcohol
Driving aggressively or recklessly
Eating or smoking while driving
Excessively speeding
Failing to comply with traffic lights, signs, and other rules of the road
If you are injured in a car accident that was caused due to another driver's negligence, you may be entitled to recover compensation.
What do I do if I am Injured in a Car Accident?
If you are involved in a car accident, it is important to remain calm. There are a few things you will want to do after an accident occurs.
Call 911. You should call the police because they can file a report, gather witness statements, and conduct chemical tests, all things that will help when it comes to filing a personal injury claim.
Respectfully ask the other party involved for their insurance information. It is important that you refrain from discussing the accident with anyone but the police, doctors, and your attorney. Additionally, make sure you do not apologize. It is often tempting to apologize for an accident, even if you are not at fault, but this can be seen as an admission of guilt.
Seek medical attention. You will want to go to the hospital and make sure you have not sustained any serious injuries.
Document the scene. While you wait for the ambulance to arrive, you will want to take photos and videos of the accident. This will be important when it comes to providing proof of negligence.
If you or a loved one is involved in a car accident in New Jersey, contact our firm today.
Contact our Firm
Our firm understands how serious criminal and personal injury cases are. We are prepared to guide you towards a favorable outcome because we believe false accusations or preventable injuries should never cause a person harm. This is why those who require experienced legal counsel in New Jersey should do themselves a favor and contact The Law Office of Andrew S. Maze today for any criminal and personal injury matters.