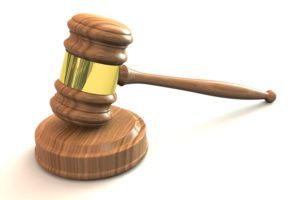 What Is Premises Liability?
Premises liability refers to a legal precept that states property owners (and possibly others) can be liable for the accidents and injuries that occur on their property. Generally, this pertains to any incidents caused by a property owner's failure to maintain the property or failure to warn visitors about known dangers on the property.
Please note that there will typically not be grounds for a premises liability case if or when:
    Trespassing is involved. The injured party must have had permission to be present at the property.

    The accidents or injuries sustained were the direct result of the injured person's own reckless or negligent behaviors (like, for instance, ignoring warning signs or entering closed off portions of a property).
What Are The Most Common Types of Premises Liability Cases?
Premises liability cases can include claims pertaining (but not restricted) to:
    Slip-and-fall accidents, including those caused by failures to remove ice and snow, dangerous food spills on slick supermarket and restaurant floors, etc.

    Poorly maintained sidewalks outside of a home or business

    Falls stairs caused by inadequate upkeep or failure to comply with building codes

    Exposure to toxic mold or other toxic substances at residential or commercial properties

    Negligent security that leads to an attack or assault

    Elevator and escalator accidents

    Collapsing stage, balcony and/or skylight accidents

    Swimming pool accidents

    Falling merchandise accidents

    Dog bites or other animal attacks caused by unrestrained animals

    Ride and attraction accidents, like those occurring at fairs, amusement parks, etc.
At The Law Office of Andrew Maze, we handle all types of premises liability cases, including those with private parties and/or government entities as defendants.
What Should I Do After an Accident on Someone Else's Property?
The most immediate concern should be getting medical attention, especially in the case of serious accidents and injuries. If possible, it is also advised that you do the following after an accident on someone else's property:
Take pictures of the accident scene and any visible injuries or damage.

Report the accident to the owner, manager, landlord or other on-site authority.

Follow doctors' orders and get all prescribed treatments.

If an insurance company contacts you regarding the incident, only explain the facts, and never accept blame.

Contact our firm for a free consultation.
Our premises liability lawyers can guide you through every phase of your case, working closely with you to help you meet your needs, achieve your objectives and bring your case to a favorable outcome.
Contact our experienced New Jersey firm
Our firm understands how serious criminal and personal injury cases are. We are prepared to guide you towards a favorable outcome because we believe false accusations or preventable injuries should never cause another person harm. This is why those who require experienced legal counsel in New Jersey, should do themselves a favor and contact The Law Office of Andrew S. Maze today for any criminal and personal injury matters.