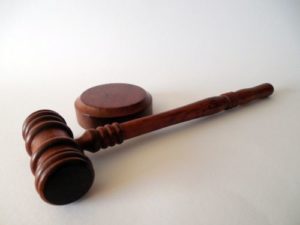 Personal injury accidents can have devastating outcomes. Sometimes, they can cause those involved to sustain catastrophic injuries. These are injuries that have long-term or permanent damage, thus changing a person's life forever. When a person finds themselves the victim of a catastrophic injury due to the negligence of another party, they can pursue legal action to recover compensation for the damages. Continue reading below to learn more and contact a skilled New Jersey personal injury attorney for assistance with your case.
What is a Catastrophic Injury?
There are a variety of different injuries that can be classified as catastrophic after a personal injury accident in New Jersey. This can include the following: 
Burn injuries

Brain injuries

Scarring and disfigurement

Spinal cord injuries

Acoustic injuries
Why Would I Be Awarded Compensation?
Catastrophic injuries often come with an overwhelming amount of financial damages, as it can be expensive to treat them. Compensation may be awarded in the event of the following:
Surgery, rehabilitation, or the use of a medical device/medication is required for the rest of their life. 

They are unable to return to work for a period of time. In these situations, compensation may be awarded for lost wages. 

Accident victims can suffer emotionally in addition to physically and financially. Compensation can be awarded to cover these damages as well.
How Can I Recover Compensation?
After a catastrophic injury is sustained due to negligence, the injured party can pursue legal action. This is because, depending on the situation, people owe others a duty of care. For example, property owners are required to keep safe grounds and drivers must operate their vehicles safely to avoid injuring others. Individuals who fail to uphold this duty can be held liable for causing an accident. To have a successful case, injured parties are required to prove negligence took place and directly caused their injuries. This can be done with evidence such as medical documentation of the injuries, pictures, videos, witness statements, and more.
Contact our Firm
Our firm understands how serious criminal and personal injury cases are. We are prepared to guide you towards a favorable outcome because we believe false accusations or preventable injuries should never cause a person harm. This is why those who require experienced legal counsel in New Jersey should do themselves a favor and contact The Law Office of Andrew S. Maze today for any criminal and personal injury matters.