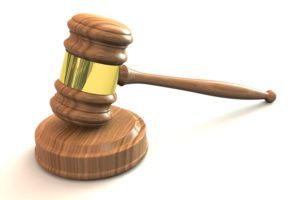 If you have lost a loved one due to the negligence of another party, you may be eligible to file a wrongful death claim. Read on to learn more about wrongful death cases in New Jersey.
Who can be held responsible for wrongful death?
The most common types of accidents that result in wrongful death include motor vehicle accidents, medical malpractice, criminal acts, defective products, and more. In order to determine the responsible party, it is important to work with an experienced personal injury attorney.
Who can file a wrongful death claim?
In the state of New Jersey, only certain people are permitted to bring a wrongful death case against the other party. Some of the people who may take legal action include the spouse and any minor children, as well as parents, adult children, siblings, grandchildren, and nieces or nephews who relied on the deceased party for financial support. It is important to note that only those who were financially dependent on the deceased person are permitted to take legal action against the negligent party.
What is the statute of limitations?
If you lost a loved one due to another party's negligence, you may be entitled to recover compensation for financial and emotional burdens. But, you will have to act quickly. This is because of a deadline known as a statute of limitations. In New Jersey, the statute of limitations for a personal injury case is generally two years from the date of the accident. Failing to file within two years will likely mean losing your opportunity to recover the compensation you deserve. It can be incredibly difficult to take legal action during a time of mourning, so it is important to work with the right attorney. Our firm will walk you through the process every step of the way.
Recovering compensation:
Deaths caused by negligence are often sudden. This can leave families struggling emotionally and financially. As a result, you may deserve compensation for the following:
Loss of future financial support the deceased would have brought in their lifetime

Funeral expenses

Medical expenses 

Loss of relationship, companionship, or emotional support from the deceased
If you have lost a loved one in an accident caused by negligence, our firm will fight for you. Reach out today to discuss your case.
Contact our Firm
Our firm understands how serious criminal and personal injury cases are. We are prepared to guide you towards a favorable outcome because we believe false accusations or preventable injuries should never cause a person harm. This is why those who require experienced legal counsel in New Jersey should do themselves a favor and contact The Law Office of Andrew S. Maze today for any criminal and personal injury matters.