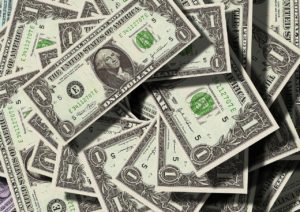 People who are involved in accidents can suffer from different kinds of injuries as a result. Sometimes, they are only temporary and can be treated. However, there are many circumstances in which these injuries cause irreversible damages. This is the case in the event of catastrophic injuries. Victims who sustain these injuries can face substantial physical, emotional, and financial hardship as a result. It is because of this that it is important to retain the services of an experienced New Jersey personal injury attorney for assistance building a case. 
What is a Catastrophic Injury?
Life can change in an instant for someone with a catastrophic injury. This is because they cause long-term or permanent damages to the individual. Examples of catastrophic accidents that are common in personal injury accidents can include:
Burn injuries

Brain injuries

Scarring and disfigurement

Spinal cord injuries

Acoustic injuries
Why Would I Be Awarded Compensation?
When a person suffers from a catastrophic injury, they also tend to face financial burdens as well. It is because of this that they may be able to recover compensation to provide coverage for these damages. This may be possible in the event of the following:
Catastrophic injuries require medical attention such as surgery, rehabilitation, or the use of a medical device/medication for life. Compensation would cover these expenses.

Injuries can sometimes cause people to be unable to return to work. Compensation may be provided for lost wages during this period of time. 

Victims can suffer physically and emotionally after an accident. Compensation can cover both these damages.
How Can I Recover Compensation?
Negligence claims can be filed based on the idea that all people are owed a duty of care by others. A person's specific duty can vary depending on their role in society. For example, property owners have to take care of their grounds while drivers must follow the rules of the road. This is required in an effort to avoid harm due to negligence. If a party fails to fulfill their responsibility and an accident happens, they can be sued for negligence. 
In these situations, an injured party is required to prove negligence took place and directly caused their injuries. This can be done with evidence such as medical documentation of the injuries, pictures, videos, witness testimonies, and more. If they are successful, the injured party may receive compensation as coverage for any damages. 
Contact our Firm
Our firm understands how serious criminal and personal injury cases are. We are prepared to guide you towards a favorable outcome because we believe false accusations or preventable injuries should never cause a person harm. This is why those who require experienced legal counsel in New Jersey should do themselves a favor and contact The Law Office of Andrew S. Maze today for any criminal and personal injury matters.