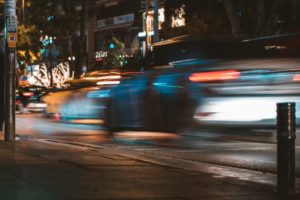 The aftermath of a car accident is usually overwhelming and chaotic to take care of. It can be even more difficult in the event that the other driver involved does not have their own car insurance. When dealing with these situations, it is important to know what to do in order to recover the compensation you need for damages. Continue reading below and contact an experienced New Jersey personal injury attorney to learn more about your options.
What Do I Do After the Accident?
One of the best things you can do after an accident is to remain calm so you can handle the situation at hand. This is because there are certain steps to implement in order to ensure the best possible outcome. This includes:
Call the police to have a report made on the accident. If the driver is uninsured, a report can make the claims process easier to help you receive coverage.

Do not accept any money that uninsured drivers may try to offer you money in an effort to avoid legal action. 

Exchange information with the other driver. Even though they have no insurance, you can take their personal information and vehicle details. 

Write down important information such as the make and model of the vehicle, time and location of the accident, and the name/badge number of the responding officer. 

Take pictures of the scene. This can include damages to both vehicles, license plates, any traffic signs, and the direction of the vehicles. 
Insurance Claims Against Uninsured Drivers
When you contact your insurance company, let them know the accident was with an uninsured driver and keep the following information handy:  
Your insurance card for your policy number

The date, time, and location of the accident

A detailed report of how the accident happened, which is where your notes on the accident go to use.

When the representative asks for the other driver's insurance information, you can give them the driver's contact information.

The name of the police department along with the report number
Filing a Lawsuit
New York is a no-fault insurance state. This means that insurance providers reimburse victims of an accident for any damages to a certain limit, regardless of who was at fault. This can make it difficult to file a lawsuit against the uninsured driver, because there can be restrictions. This is unless you suffered serious injuries or incurred medical bills over a certain amount. The best course of action here is to report the accident to your insurance company and contact an attorney to learn about your options. 
Contact our Firm
Our firm understands how serious criminal and personal injury cases are. We are prepared to guide you towards a favorable outcome because we believe false accusations or preventable injuries should never cause a person harm. This is why those who require experienced legal counsel in New Jersey should do themselves a favor and contact The Law Office of Andrew S. Maze today for any criminal and personal injury matters.