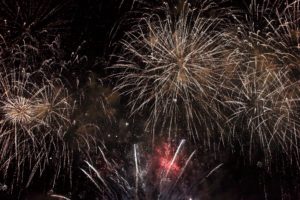 Memorial Day Weekend is often considered the unofficial start to summer and is marked by thousands of people flocking to the shore, having barbeques, and finding ways to honor fallen troops. As much as everyone loves to kick off the summer with parties that typically involve alcohol, it is important for everyone to make sure they secure a safe way to get home before they begin to drink. Law enforcement throughout the area is taking part in a DWI crackdown to actively seek out those who are driving while intoxicated and putting the lives of themselves and others at risk. Driving under the influence of alcohol is taken very seriously in New Jersey and it is important that individuals find other ways to get home such as appointing a designated sober driver, getting a taxi, Uber or Lyft, or any other way that would allow them to avoid driving drunk.
If an individual does get charged with driving under the influence, they may face the following penalties. If their blood alcohol content is between 0.08 percent and 0.10 percent, the penalties may include the following:
Up to 30 days of incarceration
License suspension for 3 months
A $1000 surcharge per year for 3 years
A $250-$400 fine
12-48 hours in the Intoxicated Driver Resource Center (IDRC) and related fees
A $100 Alcohol Education and Rehabilitation Fund fee
A $100 Drunk Driving Fund fee
A $75 Neighborhood Services Fund fee
If you have been charged with a DWI in New Jersey, it is essential to retain the services of an experienced attorney. Contact our firm today.
Our firm understands how serious criminal and personal injury cases are. We are prepared to guide you towards a favorable outcome. If you are in need of experienced legal counsel in New Jersey, please contact The Law Office of Andrew S. Maze for any criminal and personal injury matters.